120kW Fröling Log Boiler Cascade
Our customer required heat for a very large 10 bedroomed detached farmhouse as well as hundreds of litres of hot water for cleaning and lambs milk preparation on his farm in Wrexham, Wales.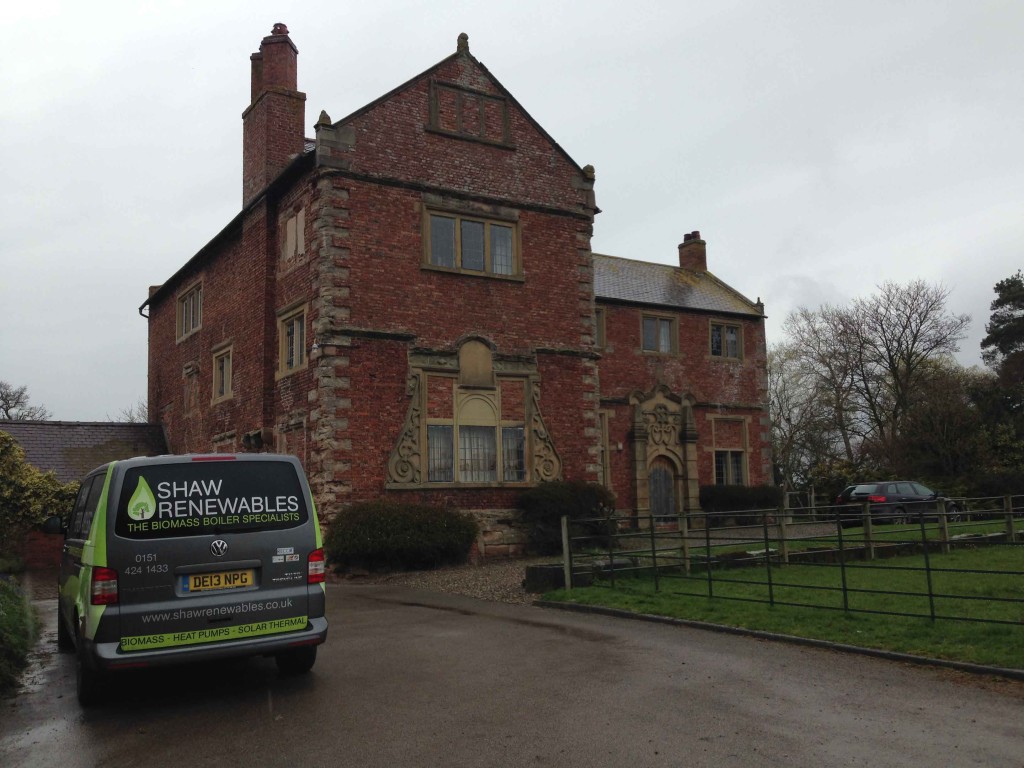 A 120kW Fröling log boiler cascade was the perfect solution for our customer as he had many tonnes of timber on site, from fallen trees and woodland management. Because of the scale of the property and the level of modulation that he required to deliver efficiency over high peak winter demand and low summer domestic hot water demand we installed two 60kW Fröling S4 Turbo biomass boilers in cascade, coupled with three 2200L buffer tanks.
The plant equipment was installed into a purpose built boiler house and fuel store.
Heat is delivered to the farm house for heating and hot water, the farming business for log drying, via a 20kw fan coiled blower and a domestic hot water system for cleaning and lambs milk.
Although the system needs daily filling and lighting the customer is delighted with the efficiency of the boilers and the small quantity of ash remaining in the biomass boiler once the fuel is burnt.
A cascade was a fantastic solution for this project, allowing the heat load to be sized correctly and should any error occur in one boiler, the customers will not be without heating or hot water as the other continues to function.
SERVICES PROVIDED:
The installation of
2 x. 60 kw S4 turbo, log gasification boilers
3 x 2200L buffer tank = 6600L combined
Pipework and all plant room equipment
Boiler Commissioning
Fuel store heating
Design of RHI compliant system
SYSTEM FEEDS:
10 bed farm house
Fan coiled blower for fuel drying
Farm business
PLANT ROOM:
Purpose built plant room
FUEL STATISTICS:
Fuel savings: Over £2,000 per annum (oil vs. timber sourced from woodland on site)
RHI : Over £5,000 per annum / over £100,000 of total payments over 20 years
 * These figures are only projected estimates of potential annual savings and payments and are based on figures relevant to the date of boiler commissioning.